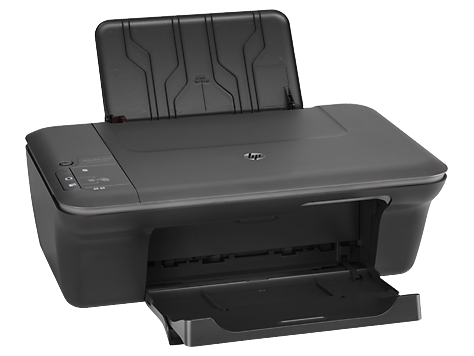 Sedikit tips yang mungkin bisa membantu, dan ini merupakan bagian dari pengalaman pribadi.
Baiklah to the point aja yah, yang akan dibahas disini adalah bagaimana cara isi ulang tinta printer dengan merk printer HP Deskjet 1000.
Sebelumnya, sekilas tentang printer HP Deskjet 1000, merupakan salah satu printer yang cukup murah harganya dibandingkan dengan printer-printer lain, dan kemampuan mencetaknya juga cukup bagus. So, menurut saya, printer ini sangat cocok untuk penggunaan sehari-hari di rumah. Waktu itu saya beli dengan harga Rp. 350.000,- sudah siap pakai.
Baiklah, bagaimana cara isi ulang tintanya, berikut langkah-langkahnya:
Hidupkan printer terlebih dulu. Sementara siapkan tinta yang cocok untuk printer HP Deskjet 1000, dan juga beberapa lembar tissu bersih.

Kemudian buka tutup bagian depannya (out put tray) dan buka juga penutup cartridge printer tersebut.

Kemudian setelah cartridge berhenti ditengah, segera copot cartridge-nya dari dudukannya. Hati-hati dalam mencopot cartridge-nya, jangan sampai menyentuh langsung bagian konektor cartridge (bagian yang ada tembaga) jika tidak, siap-siap saja ganti cartridge yang harganya cukup mahal.

Kemudian buka perlahan-lahan stiker yang menempel pada bagian atas cartridge sampai kelihatan lubang masukan tintanya (posisinya ditengah). Jangan salah lubang ya, karena ada 5 lubang di bagian ini, yang mana ke-4 lubang kecil yang ada dibagian pinggir hanya untuk lubang pernapasan cartridge. Jadi pastikan lobang yang agak besar dan berada tepat di tengah-tengah yang akan digunakan sebagai lubang masuk tinta.

Selanjutnya isikan tinta

+

5 mL atau cc (mL=cc), dengan menggunakan jarum suntik dan arahkan sampai sedekat mungkin dengan lubang tadi, maksudnya biar gak blepotan gitu, ukurannya bisa diperhatikan di tabung jarum suntik.

Setelah selesai mengisi tinta, pastikan bekas-bekas tinta yang tercecer dibersihkan dengan tissu, sehingga cartridge tetap bersih, kemudian tutup kembali stiker yang tadi dilepas sampai ke-5 lubang tadi tertutupi.

Pasang kembali cartridge ke posisi semula. Pastikan anda tidak menyentuh bagian konektor cartridge dan juga jangan menyentuh secara langsung bagian bawah cartridge (bagian pencetak). Jika tidak cartridge anda koit alias harus diganti dengan yang baru .

Oke setelah cartridge terpasang dengan benar, dan cover cartridge ditutup sekarang saatnya menghubungkan printer dengan komputer.

Pada layar komputer pilih printer and faxes (start–>Printer and Faxes), kemudian klik kanan pada ikon printer dengan nama "HP Deskjet 1000 J110 series", klik lagi pada bagian "Properties" (sebelah bawah) maka akan muncul kotak dialog HP Deskjet 1000 J110 series Properties.
Kemudian klik "Print Test Page" untuk mengetahui apakah printer sudah bisa digunakan dengan baik, jika hasil cetakannya bagus berarti anda sudah berhasil mengisi ulang tinta printer tersebut.
Semoga tips yang tidak sebeerapa ini bisa bermanfaat.
Artikel Yang Berhubungan :